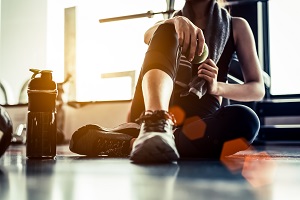 How do I return an item?
Items may be returned and or exchanged for different size, provided they are returned to us within 7 days from receiving the goods.
All returned gear must be clean, free of body odor and chalk, not damaged or altered, and returned in original packaging. Gear may be tried on for sizing but not used for workout.
Purchaser is responsible for paying the shipping for exchanged gear.
Refund is on merchandise price only, unfortunately we can not refund shipping charges. All refunds will be credited to your original form of payment. We issue refunds the next business day after we receive the merchandise. Keep in mind it can take 7 to 10 days for your credit card company to process the refund to you.
For a faster turnaround on your return/exchange please call 972-733-3717 or email (admin@andersonpowerlifting.com) , include your order number, order date, name & address.
Send Returns or Exchanges to:
Anderson Powerlifting
17815 Davenport Rd, Suite 108
Dallas, Texas 75252